Creating an inclusive culture is not a tick-box exercise, something which you create once and move on. It is something that you need to continuously invest time and energy in. 
To ensure that we always create a sense of belonging for all Gateley colleagues, where everyone can be themselves, we have created a number of diversity networks. These internal groups create a place of debate where people can learn from each other, educate each other and celebrate our differences.
Our Pride network group help to raise awareness of LGBTQ+ issues across Gateley; provide opportunities for internal networking; and to develop and maintain relationships with external LGBTQ+ groups and networks. We are proud to be a Stonewall Diversity Champion.
Our Inspire network group has been set up to nurture, develop and provide support to all our talent across Gateley with a particular focus on enabling our people to carve the careers they want successfully.  
Professional services, and the legal sector in particular, has not traditionally been a very diverse sector. We are trying to change that with the support of our Unity network group. Unity recognises, celebrates and supports employees from all different cultures, religions, backgrounds and those with disabilities.
Key stats about our people
With employees from a wide variety of ethnic backgrounds, over seven different religions and belief systems, and a diverse gender split, inclusion is at the heart of all we do. Each year we ask our employees to complete a diversity survey; this helps us to understand the make-up of our organisation in more detail. Take a look at our most recent stats.
0
% have 10+ years service
0
% care for young children
0
% were the first generation in their family to go to university
Our Pride group helps to raise awareness of LGBTQ+ issues across the Gateley group, providing opportunities for internal networking; and to develop and maintain relationships with external LGBTQ+ groups and networks. As an organisation, we ensure enhanced awareness is reflected in a positive, inclusive and fulfilling working environment.  We work with and collaborate on projects with LGBTQ+ related charities including fundraising, volunteering and mentoring and are proud to be recognised by the Law Society as gold standard for our Diversity and Inclusion Charter and to be Stonewall Diversity Champions.
How long have you been with Gateley?
I've been with Gateley since March 2011, and although the business has always had a diverse and welcoming culture, the Gateley Pride initiative introduced formally in 2017 has been a great step forward in demonstrating our commitment to diversity and inclusion to our people, clients and local communities throughout the UK.
Why is Pride important for you and for Gateley?
I've been proud to stand up as a gay partner and lead a committee of fantastic, enthusiastic and committed people from all aspects of the LGBT+ community plus our Allies. With the support of the Board we have partnered with Stonewall as Diversity Champions to raise awareness of the LGBT+ community to all members of the Gateley group, highlighting issues that are important to us locally, nationally and globally. And I'm delighted to say we have received overwhelming support from our colleagues, who have been keen to learn more about issues that matter to us, and to understand the impact they can have on the mental and physical well-being of colleagues, friends and family. We aim to support the business in ways that have a real impact, and in doing so we making great progress in our rise up the Stonewall Workplace Equality Index.     
How does Gateley support Pride?
Perhaps most rewarding has been the work we have done to raise funds for LGBT+ charities that make an impact in our local communities. We have curated exhibitions for LGBT History Month, organised lunch and learn sessions, held bake offs, quizzes, a treasure hunt and even a bingo evening and thanks to the generosity of the committee, our colleagues and the Board we have been able to make meaningful donations this year to SupportU in Reading and the LGBT Centre in Leicester at a time when their support and guidance has been needed more than ever. 
We are proud to be a member of Stonewall's Diversity Champions Programme.
The Diversity Champions Programme is the leading employers' programme for ensuring all Lesbian, Gay, Bisexual and Transgender (LGBT) staff are accepted in the workplace, without exception.
We recognise that there are changes and transition points in all our careers when extra guidance can make all the difference. Gateley Inspire aims to put in place training and support to ensure that our people can navigate and excel at critical points in their career journey.
Our Women in Leadership programme was launched in 2019 and aims to retain and support the female talent in our business. The programme includes a mentoring scheme, workshops on defining purpose, juggling competing priorities and setting boundaries and building confidence to maintain these.  We run group coaching sessions for staff about to embark on or return from a period of parental/maternity leave and train all our line managers in supporting their people at these times. 
Since launching our women in leadership programme, we have expanded the mentoring scheme to include all men in the business. In 2019 we ran a series of clinics for our staff and their partners, engaging TV personality James Wilson, aka The Sleep Geek, to educate and raise awareness around the importance of sleep and how to tackle sleep issues, including in children. 
Returning to law after a career break
How long have you been with Gateley and what's your current role? 
Towards the end of 2018 I became aware of a pilot being run by the 'Women Returners' programme, which despite its name, provided an opportunity for anyone who had taken at least two years away from practising law, to apply for a 6 month contract with law firms in Leeds and Manchester.
As part of this programme, I was offered a role with Gateley in Leeds as a solicitor in the Commercial Dispute Resolution team in March 2019 and then offered a permanent role in September 2019. 
How did you get to the position that you're in today?
I qualified as a solicitor in 1994 and practised for 4 years before taking a break to look after children. There was not a great deal of opportunity to work flexibly in the legal sector at that stage, so balancing a career with family commitments was not an option.
I returned to the legal sector in 2009 (after my youngest started school) to exclusively develop business with a law firm before moving to the Law Society in 2013 to create new partnerships. In 2016 I was offered a consultant role in the financial services sector to support an investment management and financial planning firm to build relationships with the legal sector, after which I moved to Gateley.   
How did the Law Returners programme help you? 
Without the platform provided by this programme there would have been very little, if any, opportunity for my CV to be considered for a solicitor role. The programme provided a dedicated route for my application to be considered, and after I was offered a role, it provided coaching for the entire 6 month contract to support the return to practice.
What tips would you give to someone considering a return after a careers break? 
Allow yourself plenty of time to adapt to a new working environment and focus on your own growth and achievements rather than being concerned about getting up to speed with those around you, and always ask for help when you need it – it is the best way to get support. 
 
Unity recognises, celebrates and supports employees from all different cultures, religions, backgrounds and those with disabilities.  Unity is all about being comfortable to bring your whole self to work including all the things that make you unique. As our people are at the heart of everything we do we want to ensure we are celebrating diversity across the Gateley group whether getting involved in cultural or religious events or making sure that employees with a disability are fully supported and able to thrive. 
As a business we value diversity and inclusion and are working hard to encourage, inspire and support those from all backgrounds to join our organisation. One of the ways we are doing this is through our work with the Greater Birmingham Professional Services Academy who, with a high proportion of ethnic minority students, offers inclusive learning and working environments to ensure there is equality in accessing the professional services sector. Gateley is a founding Partner of this academy and provides support in several ways sitting on the academy board, through lectures, training, mentorship and offering work experience opportunities. 
Why is Unity important to you and for Gateley?
We spend quite a few (but hopefully not too many!) of our waking hours living and breathing our workplace and it has to be a place where we feel comfortable. From personal experience, that is a big part of feeling happy and confident. Unity is about both recognising and understanding different cultures, religions, backgrounds and those with disabilities to create a truly supportive environment so that we feel like we are in our space, not a workplace. Gateley is a great place for learning and development and Unity plays an important role in helping everyone reach their potential.
Gateley undertakes both internal and external initiatives:
Through partnership with the Greater Birmingham Professional Services Academy, we support and encourage ethnic minority pupils to take up a career in professional services through lecture, soft skills training, mentoring and work experience. 
Sharing knowledge resources internally and holding discussions on topical matters (e.g. our CEO led a video conference to discuss the impact of the Black Lives Matters protests).
Celebrating and learning about events for different cultures.
Standing against hair discrimination with the Halo Code
We champion the right of our people to embrace all Afro-hairstyles. We acknowledge that Afro-textured hair is an important part of our Black employees' racial, ethnic, cultural, and religious identities, and requires specific styling for hair health and maintenance.
We celebrate Afro-textured hair worn in all styles including, but not limited to, afros, locs, twists, braids, cornrows, fades, hair straightened through the application of heat or chemicals, weaves, wigs, headscarves, and wraps.
In this workplace, we recognise and celebrate our colleagues' identities. We are a community built on an ethos of equality and respect where hair texture and style have no bearing on an employees ability to succeed.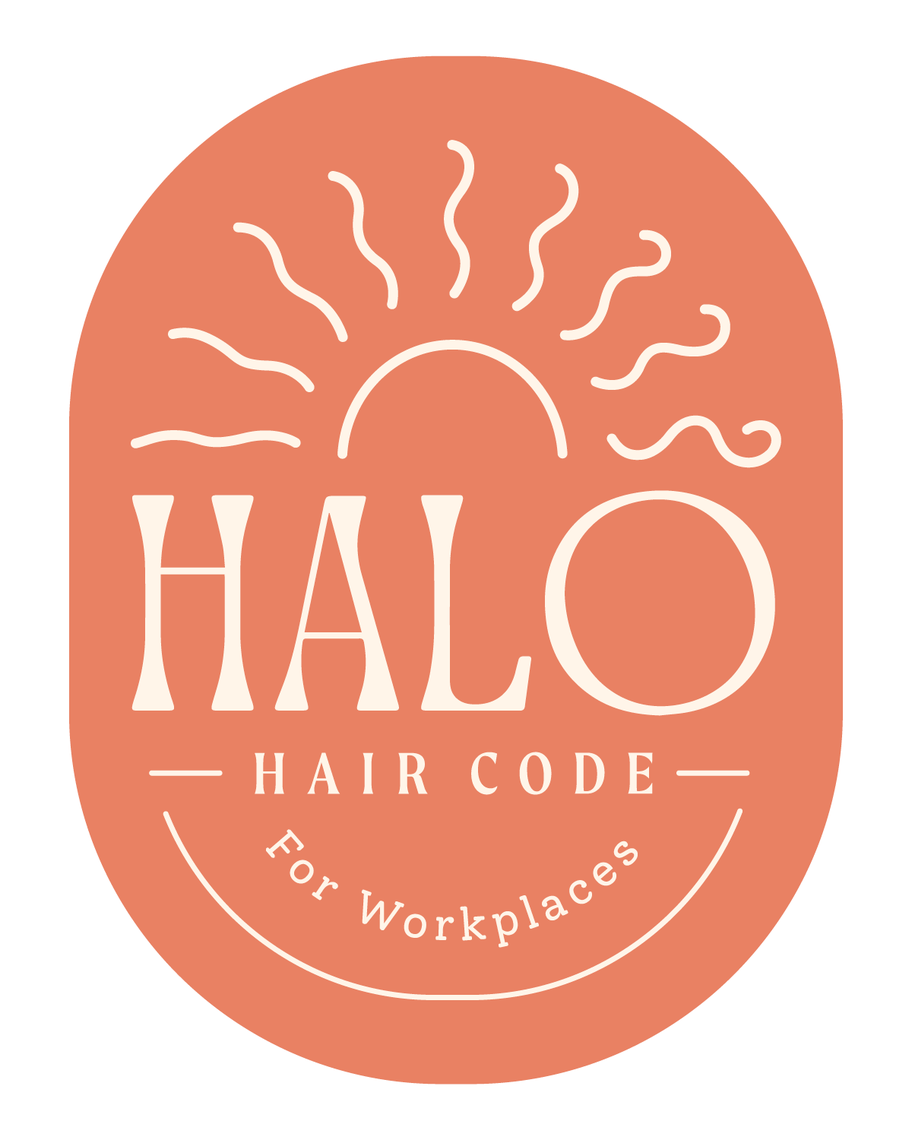 Marking Black History Month with 'On Their Shoulders Exhibition'
Take a virtual look at Solicitor Sumaya Ali's photography exhibition to mark Black History Month.
The exhibition called 'On Their Shoulders' showcases Sumaya's photographs of successful individuals in their respective fields. Each photograph is accompanied by a personal narrative that sheds a light on who they are and who they believe in black history has influenced their trajectory.
The exhibition has featured in the Law School at the University of Leicester and in support of her exhibition, Sumaya is fundraising for Black Cultural Archives, a charity which documents and celebrates Black history to inspire and educate. If you would like to donate to this fantastic cause you can through Sumaya's JustGiving page - www.justgiving.com/fundraising/ontheirshouldersexhibition
View the exhibition here
Birmingham Law Society Diversity and Inclusion Scheme
Gateley are also working closely with the Birmingham Law Society on their Diversity and Inclusion 2020 scheme. Three awards will be made to applicants who meet the following criteria:
they attended a non fee-paying primary/secondary school;
they are currently studying for a Law Degree at a UK University and;
If unable to confirm the above but have other exceptional circumstances that have made it very difficult to pursue their ambition of becoming a solicitor, they can include comments on gender, ethnicity, sexual orientation, health, disability and/or other personal obstacles.
Find out more about the Birmingham Law Society D&I initiative.