Tour de Gateley is our inaugural charity cycle sportive supporting Help for Heroes.
The tour starts from our office in London, Paternoster Square on Monday 26 June, via our offices in Reading, Birmingham, Leicester, Nottingham and Manchester and finishes in Leeds on Friday 30 June.
A small core team of fee earners will complete the full distance of over 350 miles in 5 days – Emlyn Hudson, Patrick Kennedy, David Lloyd-Jones, Mark Metcalfe, Pauline Munro, George Parker- Fuller, Nigel Payne and Mark Wilson.
Up to 40 additional cyclists including Gateley staff and clients and contacts will join on a daily basis to cover approx 70 miles a day.
For regular updates please visit our Tour de Gateley Blog
Follow @GateleyPlc on Twitter and tweet using #TourdeGateley2017 to get involved and find out more.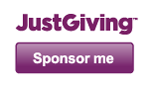 Departing daily at 9:30am and finishing around 5:30pm
Monday 26 June
London to Reading (45miles/200m climbing) to Oxford area (30miles/200m climbing)
Tuesday 27 June
Oxford to Birmingham (74miles/900m climbing)
Wednesday 28 June
Birmingham to Leicester (43miles/450m climbing) to Nottingham

(30miles/250m climbing)

Thursday 29 June
Nottingham to Manchester (80miles/1,800m climbing)
Friday 30 June
Manchester to Leeds (55miles/1,200m climbing)