Article by
In our latest on-demand webinar, employment expert Chris Thompson covers the very latest in case law. He will give you the facts of the case, the court's decision and any implications that you may need to consider within your organisation.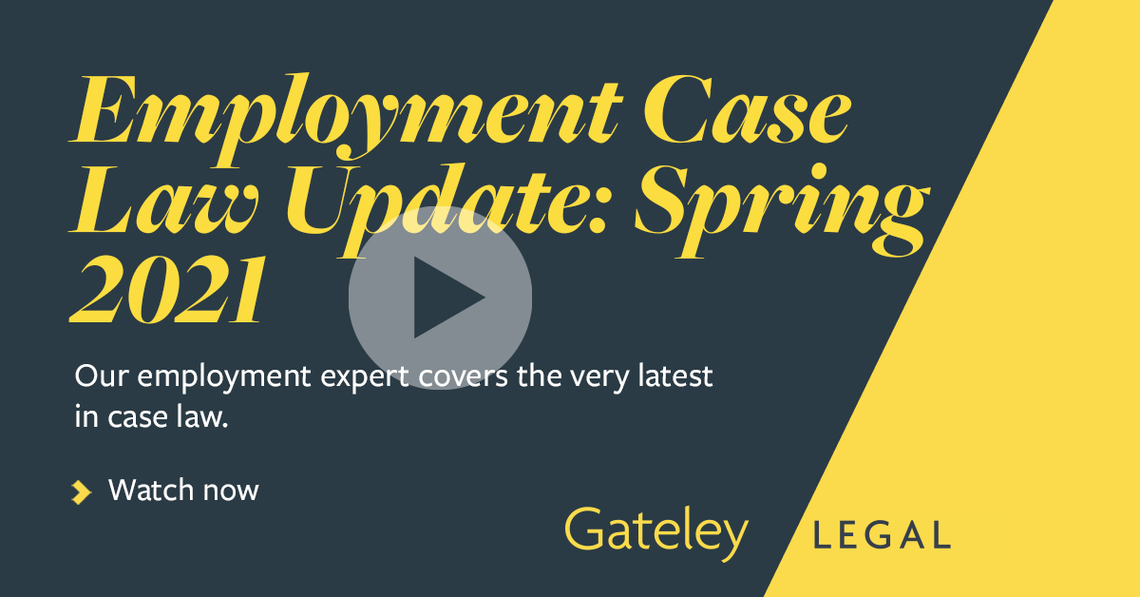 During this session, we will be covering case law on: 
Holiday Pay 
National Minimum Wage 
Tupe 
Employment Status  
Constructive Dismissal 
Post Terminational Restrictions 
Discrimination and the Reasonable Steps Defence 
Equal Pay
Indirect Discrimination and Justification 
Who is this aimed at?
These courses are aimed at anyone with staff management responsibilities and especially those involved in disciplinary matters such as HR professionals, line managers and business owners.
Gateley Plc is authorised and regulated by the SRA (Solicitors' Regulation Authority). Please visit the SRA website for details of the professional conduct rules which Gateley Legal must comply with.