Guide
Finding value in a resilient asset class
Gateley Legal
Article by
Our on demand webinar, led by partners Richard Pettifor and Simon Pidgen, will discuss how the industrial sector is transforming and where to find continued value.
Key topics for consideration during the webinar include:
UK debt and investment sales outlook short and long term
Capital flows and new entrants
P​ost-COVID-19 repercussions on vacancy rates, rents, prices, infrastructure in the big-box industrial sector
Development trends: Occupiers' shifting demands and space requirements
Ability to secure development financing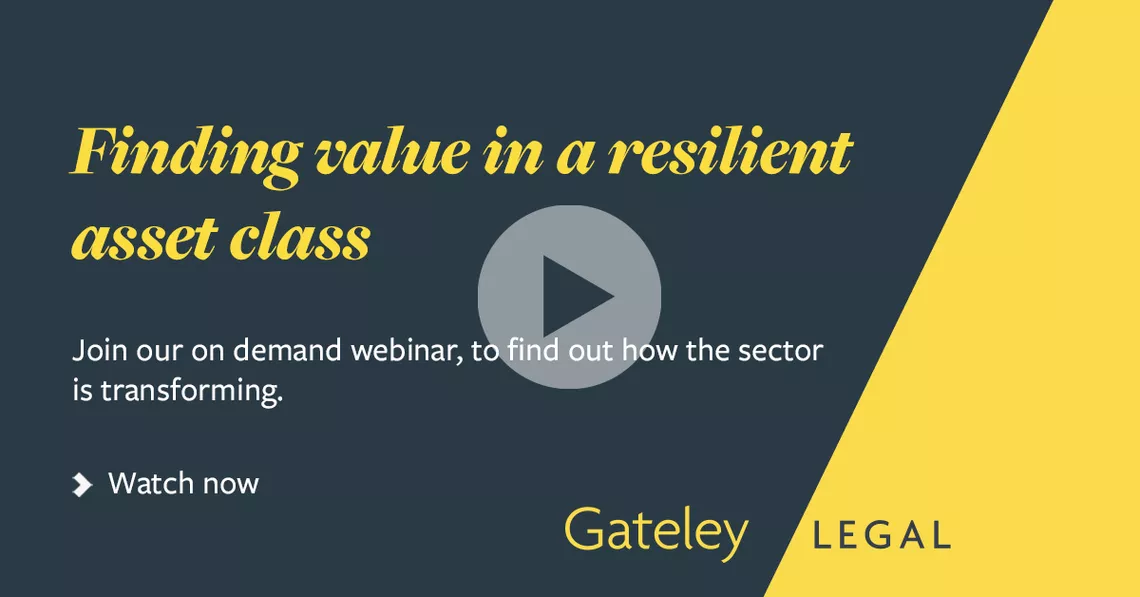 Finding value in a resilient asset class
Gateley Plc is authorised and regulated by the SRA (Solicitors' Regulation Authority). Please visit the SRA website for details of the professional conduct rules which Gateley Legal must comply with.