Crisis can impact businesses at different stages of their corporate lifecycle
As businesses move through the different stages of the corporate lifecycle, they may experience financial stress, distress and insolvency. This can happen early on, when a business is growing rapidly and is hungry for cash to fund that growth; equally it can happen to mature businesses that have failed to adapt and are experiencing a decline in success. 
There are many reasons why that might happen – loss of market share to cheaper and/ or better versions of your product, changing consumer appetite, loss of talent, increased production or delivery costs, lack of investment – the list goes on.
The decline of a mature business from profitable to insolvent is seldom immediate – more often there are many stages along the way, where good choices may arrest or reverse the decline, and poor choices (or simply inaction) may accelerate it. 
Each stage exhibits significant differences in terms of the situation, requisite strategy decisions, restructuring options and legislative requirements.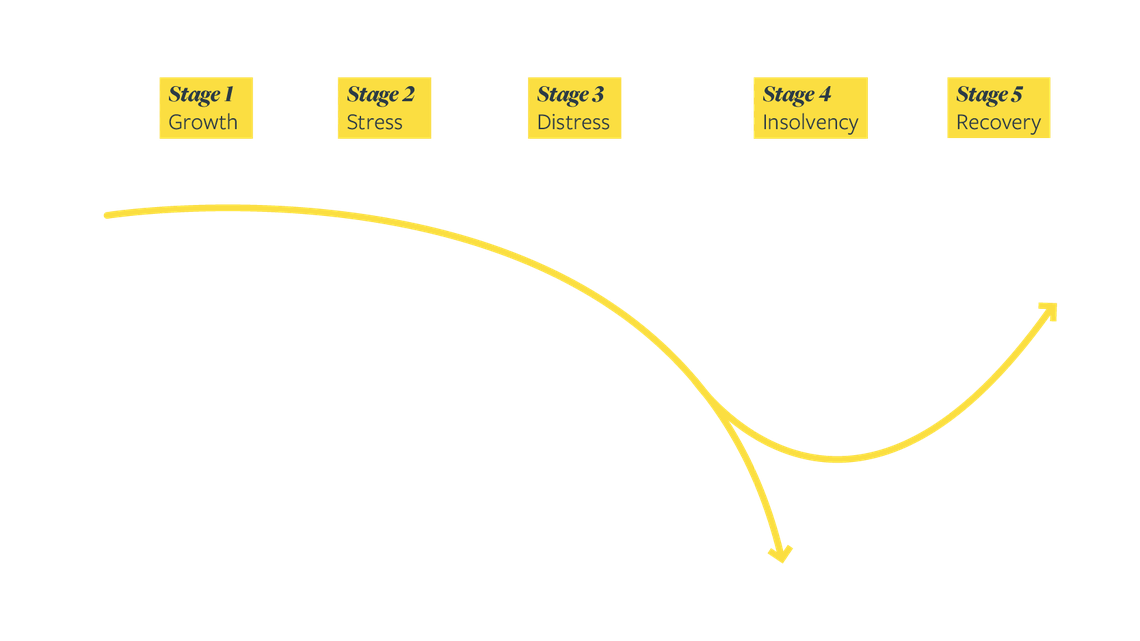 TALK TO ONE OF OUR BUSINESS IN CRISIS SPECIALISTS
If your business finds itself under stress, in distress or facing insolvency, you can talk in confidence to one of our specialists. They regularly work with directors and boards to support businesses in crisis with the objective of finding ways to bring forward recovery and turnaround.